Astronomy
The heavens declare the glory of God; the skies proclaim the work of his hands. Day after day they pour forth speech; night after night they reveal knowledge. Psalm 19:1-2
Beyond the Stars
World Video Bible School (WVBS), Published Jan & Feb 2019
This fantastic series of short video's, gives the basic facts about the other planets in our solar system and how each one of them was created by God, and given a designed role in supporting the balance of life here on Earth. The films highlight that this is not by coincidence, but amazing design!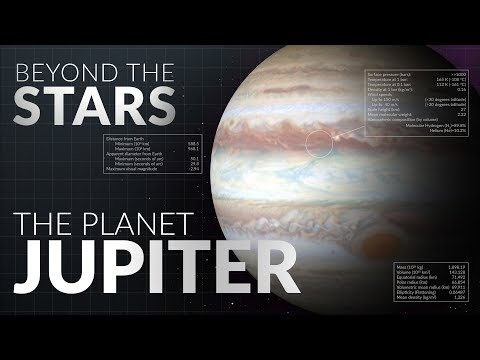 Sun [10:12]
Mercury [4:42]
Venus [6:40]
Earth's Moon [9:30]
Mars [6:29]
Jupiter [6:12]
Saturn [5:07]
Uranus & Neptune [5:52]
Astronomy
Super Wolf Blood Moon Harbinger Prophecy January 21 2019
ShantiUniverse, Published on 31 Dec 2018
This video highlights how the January full moon is set to be very special indeed as four lunar spectacles combine to give the night sky a red hue plus how this lunar event connects to the Bible Prophecy.
Duration 6:07
Astronomy
A Recent Astronomical Alignment Predicted in Revelation 12
HawksJHawks, Published on 4 Sep 2018
Revelation 12:1-2 predicted an amazing astronomical alignment that recently aligned with perfect precision, and the implications are huge! This video is a good summary of the Revelation 12 sign that took place in our skies on September 23rd 2017. If this astronomical sign is new to you, then this is a MUST watch video! and it is a great refresher to all of us!
Duration: 13:50
Astronomy
The Truth About The Star The Wise Men Saw!
Signs From Heaven, Published on 27 Aug 2018
What did the Wise Men see that got them so excited two thousand years ago? Hidden in the planets orbits are the keys to understanding this age-old mystery as well as the veracity of Yeshua as the Messiah! Fabulous documentary!!
Duration: 1:01:12
Astronomy
The Last Trump Timeline 2018
ENDTIME DREAM & VISION Published on 17th and 6th Aug 2018
What did we miss when studying Heavenly signs and signs on the Earth of Matthew 24? Only the biggest one starring us right in the face! Interesting speculation and a good watch.
Part 1:The Last Trump Timeline [24:43]
Part 2:The Last Trump Timeline [24:47]
Astronomy Rapture
One-Third of the Stars Fall to the Earth - in 2018!
Signs From Heaven Published on 30 May 2018
Comet 21P is on track to cross the Earth's path just three weeks ahead of our planet's arrival on October 8, 2018. This has happened before! In 1933, it caused a meteor storm – warning Europe of Hitler's rise to power. In 1946, it caused a second meteor storm – warning America of the rise of the United Nations and the One World Governmental System. It is about to cause a third, and final, meteor storm this year – and the threat it appears to be warning us about is too evil to even contemplate!
Duration: 23:07
Astronomy
A big HOWDY to the Watchfolk, and a CALL TO UNITY!! ABBA UP!!
Zeus Mossbender Published on 29 Mar 2018
In his own unique style, Paul reviews the heavenly signs of the last few years, what it means and how we should react. His conclusion is summed up in John 13:34-35 - "A new command I give you: Love one another. As I have loved you, so you must love one another. By this everyone will know that you are my disciples, if you love one another."
Duration: 35:29
Astronomy Last Days
The Revelation 12 Sign in 5 Minutes! September 23 2017 Alignment Explained What you need to know
Parable of the Vineyard, September 23rd 2017
The Revelation 12 Sign is an extremely rare and complex astronomical alignment which many believe matches the Biblical prophecy found in Revelation 12:1-2. Multiple celestial bodies converged into one area of the sky to literally fulfill the imagery found in the Bible. MUST WATCH.
Duration: 4:58
Astronomy
The Sign
By AT&T Published August 2017
A professional documentary produced by AT&T, the largest telecommunication network in the USA. This documentary was broadcast on TV during August 2017, just before the American eclipse and the Rev 12 sign of 23rd September 2017. Good watch, as it presents a well balanced overview.
Duration: 1:21:01
Astronomy
Revelation 12 Virgo Inseminated! CONCEPTION COMET!
By World Breaker Published on 23 Apr 2017
Newly discovered comet (by Gennadii Vladimirovich Borisov) within the Revelation 12 signs leading to the 23rd of September 2017. This comet LEAVES Virgo (at her foot on the 23rd of December 2016) exactly 9 months before Jupiter's birth...coincidence, I think not! I call it the "Conception Comet". I was...shown this new sign early this year. This adds something amazing to the Revelation 12 signs, discovered by Scott Clarke, within the constellations.
Duration: 21:21
Astronomy
The Star of Bethlehem Documentary
Christian Follower Published on 17 Nov 2015
It's an astronomical mystery. A strange star appeared at the birth of Jesus of Nazareth. This film is an investigation of the story found in the Bible often called the 'Star of Bethlehem.' A great account of one man's work to discover the truth.
Duration: 1:04:46
Astronomy
The Exit Sign - The Revelation 12 Sign
By Greg Lauer / May 2017
Unless you've been living on the planet Jupiter for the past couple of years, you've almost certainly heard the buzz about the Revelation 12 sign that the Bible prophecy community has been buzzing about and which appeared in our skies on September 23rd 2017. Greg describes his thoughts on what this sign means ... and remember that this article was written 4 months BEFORE the sign appeared!
A Little Strength Article
Astronomy
The Gospel in the Stars
Robert Breaker, Published on 21st Oct 2016
Robert Breaker shows how God gave the world the Gospel in the stars with the constellations and how if we just look up, we will see the Creator and his infinite wisdom!
Duration: 1:04:41
Astronomy