THE GOSPEL
For all have sinned and fall short of the glory of God. Romans 3:23
For God so loved the world that he gave his one and only Son, that whoever believes in him shall not perish but have eternal life. John 3:16
For the wages of sin is death, but the gift of God is eternal life in Christ Jesus our Lord. Romans 6:23
If you declare with your mouth, "Jesus is Lord," and believe in your heart that God raised him from the dead, you will be saved. Romans 10:9

The Gospel Message
Jesus number#1 Published on 17 Oct 2011
A great 10 minute presentation of the good news of the Gospel Message - WATCH!
Duration: 10:50
Gospel
Are You a Good Person?
Living Waters, Published on 30 Jul 2010
There are a lot of important questions to ask yourself in life, but none more than if you're a good person, and then...if you're "good enough" to get into Heaven. Follow Joe Average on his journey.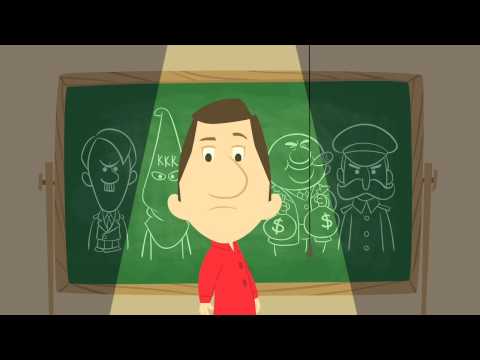 Duration: 6:17
Gospel
The Day Death Was Defeated!
IT IS FINISHED Published on 31 Mar 2018
Revelation 5:12-13 - "Worthy is the Lamb that hath been slain to receive the power, and riches, and wisdom, and might and honor, and glory, and blessing. 13And every created thing which is in the heaven, and on the earth, and under the earth, and on the sea, and all things are in them, heard I saying, Unto him that sitteth on the throne, and unto the Lamb, be the blessing, and the honor, and the glory, and the dominion, for ever and ever." HAPPY EASTER!
Duration: 4:11
Gospel
The Good-O-Meter
Central Films Published on 12 May 2007
This amusing video was originally made to counter the common belief that 'being good' gets you into heaven. The Bible is clear that faith in Christ (not good works) is how we receive the gift of eternal life.
Gospel
A Prayer of Salvation
Dear Lord Jesus, I know that I am a sinner, and I ask for Your forgiveness. I believe You died for my sins and rose from the dead. I turn from my sins and invite You to come into my heart and life. I want to trust and follow You as my Lord and Savior. In Your Name. Amen.